Heating Brands We Work With

Amana Heating And Air Conditioning Systems
Since the 1950's, both residential and commercial customers in the St. Louis area have trusted Ricotta Heating & Air for their
heating and cooling needs
. We are proud to be a certified dealer for Amana heating and air conditioning systems.
With Lifetime Unit Replacement Limited Warranties on the heat exchangers in all Amana brand gas furnaces and the compressors in many Amana brand air conditioners and heat pumps, you can be assured of your products' long-lasting performance.
Amana: Renowned Quality, Durability And Performance
Generations of Americans have trusted the Amana® brand for heating and cooling systems that outlast the others. The renowned quality, durability and performance of today's Amana brand heating and cooling systems continue to provide homeowners and businesses with premium, lasting comfort.
For long-lasting performance, install an Amana® brand central air conditioning system in your home. Keep your home cool, save energy costs, and enjoy what we believe to be industry-leading warranty protection.
Compare the features and benefits of an Amana brand central air conditioning system and you will discover why more and more homeowners choose the Amana brand.
Amana® brand heat pumps provide both cooling and heating comfort from a single system. You'll be able to select the perfect system for your home as the Amana brand offers a full line of heat pump systems.
Most homeowners wish that the gas furnace in their home would last forever. And that wish could be granted when you install an Amana® brand gas furnace. The complete line-up of Amana brand gas furnaces offer what we believe to be the best warranty programs in the heating and cooling industry.
Several furnace models offer variable and multi-speed performance. This provides enhanced indoor comfort by slowly ramping up to your thermostat setting rather that simply starting at full speed. This alleviates the 'cold air-blow' often associated with single-speed furnaces.

Coleman Home Air Conditioning System
Coleman© Heating & Air Conditioning home comfort systems are designed and built to provide maximum quality, comfort, and efficiency to your home.
Whether you're looking for a furnace, an air conditioner or a complete heating and cooling solution, Ricotta Heating & Air can evaluate factors such as your home's size, age, number of rooms, regional climate, and utility costs to select the best system for your home.
Coleman© comfort is yours all summer long with our split system air conditioner design. This design has two parts: an indoor unit, such as a furnace or air handler, and an outdoor unit.
The outdoor unit works by cooling a refrigerant, which in turn cools air in the indoor unit for circulation through your home. Indoor and outdoor units are designed to work together. When the air conditioner is properly matched with a furnace or air handler, you get maximum efficiency and longer system life.
Here's what makes it work A "split system" central air conditioner includes a compressor, fan, condenser coil, evaporator coil and refrigerant. The system removes heat from indoor air and transfers it outside, allowing the indoor air to be circulated and cooled (which is measured by SEER, Seasonal Energy Efficiency Ratio). A central air conditioning system uses electricity as its power source.

Lennox Residential is a leading provider of high-efficiency home comfort systems.
Feel perfectly comfortable at home with our innovative Lennox Residential heating, cooling and air quality systems. We manufacture high-efficiency HVAC systems including furnaces and air conditioners designed to conserve energy and save money.
Our complementing air filtration systems, humidifiers and dehumidifiers help keep indoor air quality healthy and clean.
Lennox Commercial is the leader in business comfort innovation.
Protect productivity and profits with a high-efficiency Lennox Commercial HVAC system. We provide businesses with high-efficient and advanced packaged rooftops, split systems and HVAC controls for cost-effective comfort.
We also offer commercial indoor air quality systems, fully insulated furnaces and quiet-operating commercial heating units. Our extraordinary customer service includes planned and emergency equipment replacement to help control operational expenses.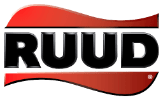 More than 100 years ago, Edwin Ruud, a Norwegian mechanical engineer, came to America and developed the first successful automatic water heater. That early success marked the beginning of a tradition of innovation and value that led to the introduction of RUUD heating and air conditioning equipment in the 1950s.
Since then, the RUUD has grown into one of North America's largest manufacturers of quality heating, cooling and water heating products for residential and light commercial use.
Today, RUUD operates manufacturing facilities employing highly trained workers and state-of-the-art equipment. Over the years, the product lines have expanded, changed, and improved significantly as new design techniques and better manufacturing technologies have become available.
What remains unchanged throughout our history, however, is our commitment to producing the most reliable, long-lasting, efficient equipment you can buy.

Respected For Reliability, Rheem is an industry leader for total heating, cooling and water heating solutions. In fact, Rheem is one of the few global brands with product offerings covering residential and commercial heating, cooling, conventional and hybrid storage-style water heaters, tankless water heaters, solar water heating systems, hydronic and geothermal systems, indoor air quality accessories, and replacement parts for all categories – making Rheem a one-stop Air and Water comfort solutions provider.
All Rheem products meet or exceed rigorous industry and regulatory standards for quality, reliability, efficiency, and air & water quality. From design and fabrication to finished product assembly, each phase in the manufacturing process is rigorously monitored and measured to ensure the highest quality , durability and operating excellence. Rheem products are routinely tested and certified by various government and third-party testing labs to ensure quality standards.
Rheem is headquartered in Atlanta, Georgia. It manufactures in Fort Smith, Arkansas; Montgomery, Alabama; Oxnard, California and Eagan, Minnesota. All manufacturing facilities are ISO 9001 certified. Rheem operates a state-of-the-art Parts Distribution center in Randleman, NC and distribution facilities throughout the US and in Brampton, Ontario, Canada. Rheem also has an international presence in countries such as Australia, Canada, Mexico, Brazil and Singapore.
In 1988, Rheem became a wholly owned subsidiary of Paloma Industries of Nagoya, Japan, the world's largest producer of gas appliances.

According to the rule of thumb, you know you need to replace your HVAC or furnace when the cost of repairs approaches 30% of the value of your heating or cooling system.
That's because a new system can be 50% more efficient if the existing unit is more than 12 years old. With new equipment, the utility savings start paying you back immediately. Plus, you may avoid costly repair bills in the years ahead.
Advancements in central heating and cooling technology are improving energy efficiency as much as 7% per year. So replacing a heat pump , air conditioner or furnace that is more than 10 years old may be a smart move. Our highest efficiency York® systems can cut your heating and cooling bills in half, depending on the efficiency of your old system.
Comfort Is A Consideration, Too
An uncomfortable home can be a sign of improper equipment operation, duct problems or inadequate insulation. Dust, pollen and mold spores can invade your house from leaky ducts that pull dirty air from attics, crawl spaces and basements. Sealing your ducts may be a solution — as well as adding air cleaning equipment. Either way, a properly installed system, ductwork, coils and filters can save money — and your health.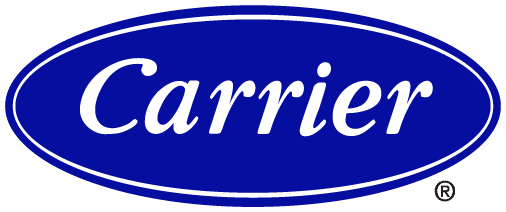 Visit the Carrier website for more information about their commercial heating, air conditioning and refrigeration products. Since the 1950's, both residential and commercial customers in the St. Louis area have trusted Ricotta Heating & Air for their heating and cooling needs. We are proud to be a certified dealer for Carrier commercial heating and air conditioning systems.
Carrier: World Leader In Air Conditioning, Heating And Refrigeration
Carrier has been the world leader in air conditioning, heating and refrigeration systems; their reputation is built upon a legacy of innovation and commitment. Through their market-leading products and solutions, they constantly strive to help people live more comfortable, healthy and productive lives.
Carrier combines its global HVAC and refrigeration expertise with the responsiveness of its local operations to lead nearly every geographic market, on every continent. Their continued success is a testament to their staunch commitment to providing the highest level of quality and service to customers around the world.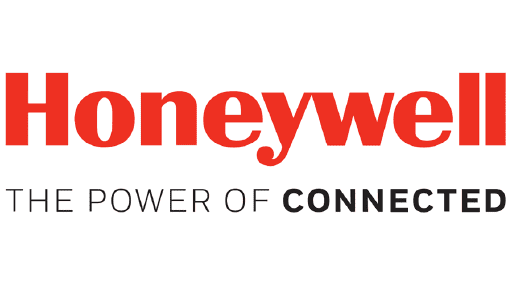 At Honeywell, we're always looking for ways to make life easier for our customers so they can focus on what they do best.
Homebuilders, heating and cooling contractors, building automation specialists and heating equipment manufacturers rely on the sensing and control expertise and innovation that drives Honeywell's Environmental and Combustion Control (ECC) business.
In more than 100 million homes and 5 million buildings worldwide, Honeywell products, components and systems deliver temperature control, comfort, energy conservation and safety. Our goal is to do a great job for our customers every day in quality, delivery, value and technology. It's good for our customers and it's good for us.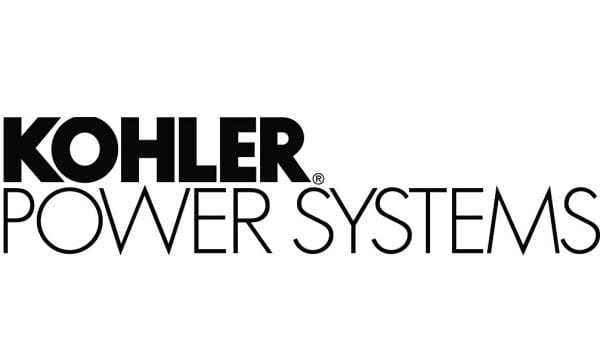 Born of a breakthrough in technology, Kohler® Power Systems has continued to follow that same path of innovation for more than eighty years. And it's that commitment which has made the company a global force in the manufacture and marketing a vast array of effective, affordable power solutions.
Kohler's entry into the power business can be traced to the years immediately following World War I. With no background in generators or engines, the company leveraged the emerging demand for electricity on farms, their expertise in cast iron and their own ingenuity to produce the revolutionary Kohler Automatic Power & Light "power plant" in 1920.
Today, Kohler has taken its rightful place on the leading edge of total solutions for residential, commercial and industrial standby/emergency power, distributed power, recreational power, rental, power for special events and more. And as the company sees demand for new and different kinds of power expanding to levels previously unseen, the commitment to innovative products, world-class engineering, responsive after-sale support and unmatched value is stronger than ever.
Born of a breakthrough and defined by breakthroughs for eight decades. Kohler Power Systems continues to be the benchmark by which all others compare.

We've become one of the largest manufacturers of residential and light commercial air conditioning, heating, and indoor air quality products and systems by focusing on just one thing—building the most reliable and refreshingly affordable indoor comfort products in the market.
We've been building quality Goodman brand air conditioning and heating equipment since 1982. Given our decades of experience in the heating and cooling business, our customers can be assured that Goodman brand air conditioning and heating systems meet the highest industry standards and are installed by some of the best and most experienced professionals in the industry.
When you choose the Goodman brand, you can rest assured that you'll receive a refreshingly affordable product that's covered by what many consider to be the best product warranties in the heating and cooling industry.
We encourage you to explore our site to learn first-hand about our quality products, our industry-leading warranties, and the vision of our founder: to provide high-quality heating and air conditioning to consumers at a refreshingly affordable price.

A.O. Smith Corporation is a global leader applying innovative technology and energy-efficient solutions to products marketed worldwide. Our goal is to be a leading global water technology company, and our focus is on building this platform through new product development, global expansion, strategic acquisitions and partnerships.
Today's A. O. Smith is one of the world's leading manufacturers of residential and commercial water heating equipment, offering a comprehensive product line featuring the best-known brands in North America and China. In November 2009, the company entered the global water treatment industry with the creation of a new venture, A. O. Smith (Shanghai) Water Treatment Products Co. Ltd.
With manufacturing operations in the United States, Canada, Mexico, China, India, and Europe, A. O. Smith has the global reach to serve customers worldwide. We have sales and distribution in more than 60 countries around the world.
Our vision is to be the global leader in applying innovative technology and energy-efficient solutions that provide comfort and convenience to life. We can achieve this vision by delivering water solutions for your home and business.
In achieving this vision, we believe that we can deliver total satisfaction to our customers around the world while, at the same time, create extraordinary value for our stakeholders.

Laars is proud to design, test and manufacture high efficiency residential and commercial hydronic boilers, volume water heaters and commercial pool heaters at our Rochester NH, USA headquarters.
Laars meets the needs of today's more demanding heating systems applications with over 20 different heating products and supporting accessories and controls.
Laars Corporate Website Gas fired boilers, combi boilers, wall hung boilers, water heaters and pool heaters for commercial, residential and industrial applications. Made in America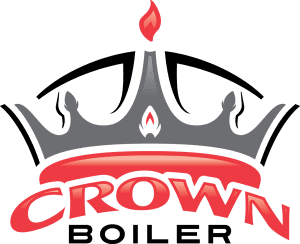 Begun as Crown Industries in 1949, Crown Boiler Co. got its start distributing heating product accessories such as oil burners, operating controls and cast iron radiation throughout the Northeastern United States.
During the 1970's, Crown began a period of rapid growth with the introduction of its residential cast iron boiler line. By the 1990's Crown Boiler Co. had grown to be a national company, supplying high quality yet competitively priced Hydronic boilers through a network of regional wholesalers.
Today, Crown has established a network of both independent regional wholesalers as well as being stocked by some of the largest national HVAC wholesale chains. Our marketing strategy remains constant: provide the finest in customer service, the highest quality products and the shortest lead times, while remaining highly competitive in today's market.

Daikin AC Air Conditioning Solutions
Daikin® is a leading innovator and provider of advanced, high-quality air conditioning solutions for residential, commercial and industrial applications. Over the past 80 years, Daikin has sold millions of systems throughout Asia, Europe, and South America, with the average system consistently up and running nearly 20 years after installation.
Today, Daikin is revolutionizing air conditioning in North America with some of the most technologically and aesthetically advanced solutions ever introduced.
These intelligent, energy efficient systems provide an unprecedented level of individual comfort and control. It's a leap beyond air conditioning to the experience of complete comfort. A notion so unique that it's an integral part of our U.S. brand. We are Daikin® AC™ — Absolute Comfort.™
As a world leader in technological innovation, we've initiated and funded a wide range of research programs in areas that directly impact our air conditioners — ranging from mechanics and electronics to chemicals and fluorocarbons. It's with all of this knowledge that we build Absolute Comfort into every product we develop.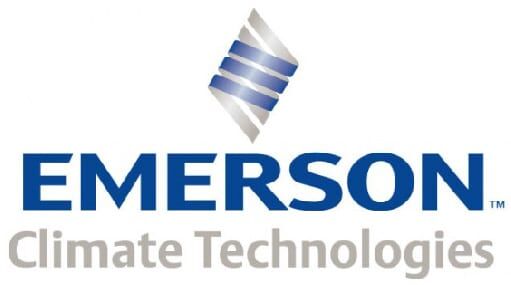 Emerson Air Conditioning Solutions
Emerson Climate Technologies is the world's leading provider of heating, ventilation, air conditioning, and refrigeration solutions for residential, industrial, and commercial applications. We combine technically superior products and services from our industry-leading divisions and brands with our global engineering, design, distribution, installation, and monitoring capabilities to create reliable, energy efficient climate systems that improve human comfort, safeguard food, and protect the environment.
Emerson Climate Technologies is the industry leader when it comes to delivering business-propelling, industry-changing innovations. And we can prove it.
From perfecting scroll technology to enabling environmentally-responsible coolants; from guiding the industry through refrigerant change to empowering contractors with unsurpassed reliability, innovation after innovation, Emerson Climate Technologies drives HVACR technology.
Innovative engineering solutions can improve your bottom line and keep you on top of the game. At Emerson Climate Technologies, we strive to help you meet the challenges of change and the demands of adaptability.
Discover some of the strategies, systems and solutions we have integrated to help our customers stay agile and move forward.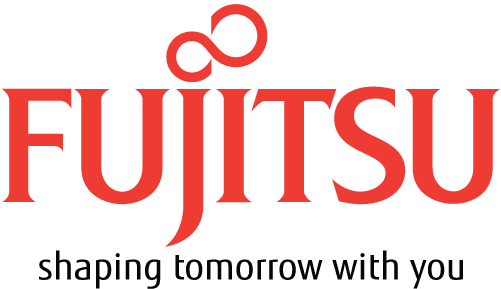 Fujistu Air Conditioning Systems
For over 35 years, Fujitsu has been working hard to make the world a more comfortable place.
We have produced and shipped millions of air conditioning systems throughout the world to make the hottest places cool and the coolest places comfortable.
Halcyon products have been designed to provide zoned comfort for residential and commercial applications.
Engineered to install quickly and easily without ductwork, Halcyon systems provide cooling and heating solutions where others cannot.
With Central Air you must cool an entire home when only one room may need cooling. On the other hand, ductless mini-splits cool only the areas you want and not the areas you don't.
18,000 BTU is a typical minimum central air unit. With ductless mini-splits, you can use 9,000 or 12,000 BTUs.
Typical 3-ton homes are not zoned or require complex zoning systems, which makes it very expensive for the homeowner. With ductless mini-splits, multiple evaporators make zoning as simple as setting a remote control.
Energy wasted in long lengths of uninhabited ductwork means higher energy bills. Less than 5% cooling loss occurs in insulated refrigerant lines compared with up to 25% through ducts.
Retrofitting homes requires cutting holes in walls, floors, ceilings or decreasing closet space with ducts. Ductless mini-splits requires just a 3 or 4" diameter hole in the outside wall. Means less mess and better home aesthetics.
General Filters is striving to become the industry leader of indoor air quality and filtration products by improving the quality of our customers' lives with outstanding products and services. We plan to achieve this by utilizing industry experts and leading edge technology to develop products with exceptional quality and performance. These products will be competitively priced and marketed globally through distribution channels that value customer relationships and remarkable customer service.
Founded in 1937, General Filters' professional experience spans three generations.
Manufacturers of Whole House Residential Indoor Air Quality (IAQ) Products, our plant management team implements strict quality and assurance systems to deliver premium, dependable IAQ products under the GeneralAire brand. Our other brands include: General, Unifilter, and Gar-Ber. Certificates of recognition, approvals and associations for all related markets include: "UL", "ETL", "CSA", "AHRI", "HARDI", "ACCA", "NAOSHM", "NEFI", "BlueHawk", "A-D", "KWGA" and "IIAQC".
Easily installed in your HVAC system (and out of site), our residential whole house humidifiers, dehumidifiers, heat & energy recovery ventilators, air cleaners and UV air purifiers protect your home and family 24/7-365 days a year with minimal maintenance.
Install GeneralAire Today And Breathe Healthier.

Lochinvar's heritage of excellence dates back to 1939, when Walter Vallett, Sr. founded the Walter Vallett Company.
For generations, employees and customers have enjoyed growth and energy-saving innovations from Lochinvar. Today, Lochinvar continues our leadership position in the industry. As a part of A.O. Smith Corporation, we have the additional resources of our Corporate Technology Center to expand on our innovative development capabilities.
We are the leading producer of energy-efficient water heaters, boilers, pool heaters and commercial solar thermal systems. We focus solely on serving our customers, and offer them a product portfolio that delivers unmatched quality, performance and application flexibility. No matter what the need is, Lochinvar has the solution.
At our headquarters in Lebanon, Tennessee, continuous development of new, innovative products keeps us moving forward. High efficiency leading to fast payback and ROI for our customers is always our primary goal. In recent years, we've been at the forefront of using stainless steel heat exchangers, and developing more sophisticated control systems with communications and functionality for a nearly limitless range of applications.
At the heart of our success are Lochinvar people, who share a commitment to excellence and pride in leadership. We form close relationships with architects, designers, engineers, wholesalers, contractors, facility managers and homeowners because our people listen, ask the right questions and engineer system solutions perfectly tailored to each project.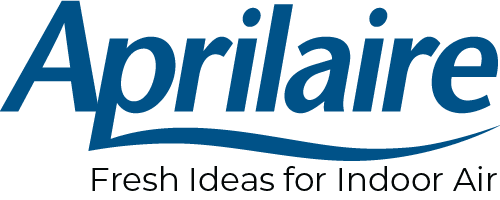 Aprilaire Indoor Air Quality Products
Fresh, clean air has been a concern at Research Products since its inception in 1938. That's when we first began to design, manufacture and distribute quality comfort products that improve the indoor air of homes and businesses throughout North America.
In 1954 Research Products Corporation introduced Aprilaire® Humidifiers, the first evaporative, flow-through-design humidifiers. Since then we've added on to our line of Aprilaire humidifiers as well as added an entire family of indoor quality products that include Aprilaire air cleaners (formerly sold under the Space-Gard® brand name), dehumidifiers, thermostats, ventilation and zone control systems to continue our dedication to both quality manufacturing and more comfortable, healthy indoor environments. Our commitment includes ongoing programs of testing, engineering, research, product refinement and practical experience.
As a leader in the Heating, Ventilation and Air Conditioning (HVAC) accessories industry, we are able to work closely with industry associations such as the Air-Conditioning and Refrigeration Institute (ARI) and the American Society of Heating, Refrigerating, and Air-Conditioning Engineers (ASHRAE). These affiliations allow us to remain on top of industry standards and testing procedures. As a result, we're proud to offer a superior selection of indoor air quality products that help you stay healthy and comfortable and are conveniently sold and installed by local heating and air conditioning contractors throughout North America.
At Aprilaire it is our mission is to provide superior Indoor Air Quality products for new and existing homes and businesses.
Aprilaire products are built to provide you and your family with the most comfortable home and cleanest, healthiest air possible. Protect your home and your most valuable possession — your family.

Slant / Fin Boilers & Baseboard
The Only Name you want heating your home.Slant/Fin is America's largest manufacturer of baseboard heating equipment.
We are also one of the top manufacturers of gas and oil boilers. Since 1949, heating contractors, engineers and builders have depended on Slant/Fin for products of the highest quality.
Our heating equipment is installed in millions of homes in the United States, Canada and around the world. Slant/Fin was founded by Mel Dubin in 1949. It was started in the back of a bakery in Coney Island, NY. When the company started its focus was commercial grade element and the original design was a locked, slanted fin, hence the name Slant/Fin.
One of Mel's favorite stories is about how small the original work area was. When they were making 10 foot element they had to manufacture half the element at a time, then open the back door to turn it around to finish.
White-Rodgers provides a full line of HVAC products including Digital Programmable Thermostats, Furnace Gas Valves & Ignition Controls, Heating, Cooling & Refrigeration Controls, Relays, Hydronic, Appliance, IAQ, and Zoning System Products.
Whether you're in need of a programmable or non-programmable thermostat or a premium touchscreen thermostat, White-Rodgers™ leads the industry in innovative thermostat function and design. White-Rodgers set an industry benchmark when it introduced the Blue touchscreen thermostat.
And now, we are pleased to announce the Emerson™ Blue 2″ thermostats with 2 square-inch blue displays. From gas valves, ignition controls, transformers and media air cleaners to humidifiers and UV lights, White-Rodgers is a name trusted by contractors for technology-advanced, user friendly products.
Our Mission is to become the industry's steward and trusted partner by:
Becoming an incredibly easy company to do business with through eBusiness and a culture of customer service
Expanding our technology leadership position
Using our broad capabilities in products and services to develop unique, high-value integrated solutions
Being the best value provider for products and services
Maintaining a work environment where our people and their ideas flourish

Weil-McLain is a leading designer, manufacturer and marketer of gas and oil-fired hot water and steam boilers for space heating in residential, commercial and institutional buildings.
Whether working with distributors or contractors, we go the extra step to ensure customer satisfaction. Building on a tradition of quality and innovation, our mission is simple: to design and build the best comfort heating products on the market, to make them first and to make them last—for decades.
Expanding Reach – Headquartered in Michigan City, Indiana, Weil-McLain has manufacturing facilities in Michigan City, Indiana, and Eden, North Carolina.
Our products are found in homes and commercial projects throughout the United States and Canada.
We are now taking our expertise beyond North America's borders as well with approximately 700 employees worldwide.
Our manufacturing facility in China produces commercial boilers for the Chinese market and exports castings to Maeda Boiler Company in Japan.
Whether you are looking for information on energy-efficient heating and products such as boilers, air conditioners, baseboard or accessories, Weil-McLain has what you need.

Air Conditioning, Heating And Refrigeration NEWS
Established in 1926, The Air Conditioning, Heating and Refrigeration NEWS is the
HVACR contractor's
weekly newsmagazine and is the industry's most trusted and utilized direct communications link to the HVACR buyer.
The NEWS assists the decision-makers from all branches of the air conditioning, heating, and refrigeration industry (residential, commercial, and industrial). In addition to contractors, these include manufacturers, distributors, parts and supply wholesalers, and service companies and their administrative, sales, engineering, production, and installation departments.
With the latest information printed each week and 24/7 information on the web, The NEWS will educate you on a variety of different topics throughout the year.